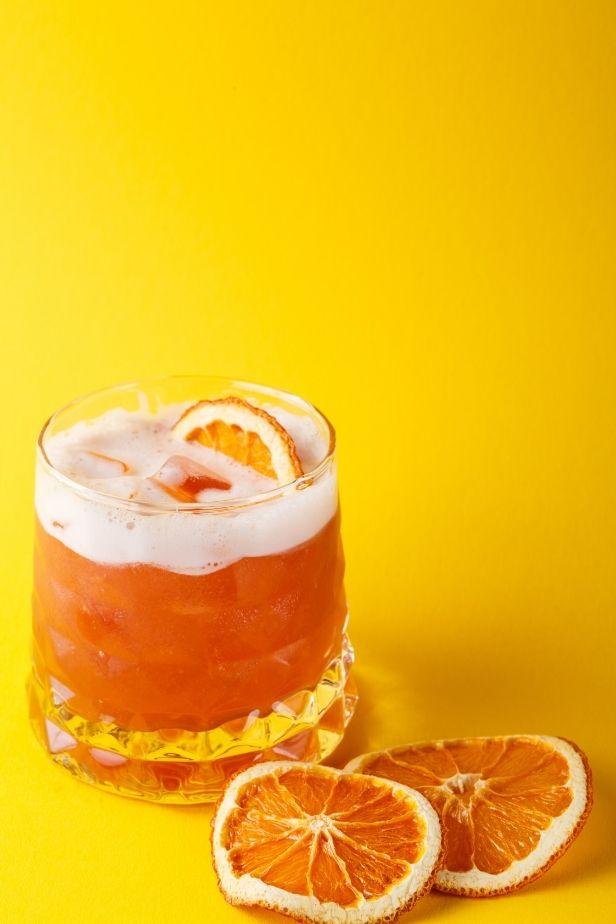 4. Beer Bourbon and Barbeque Cocktail
Here's an exciting cocktail recipe for adventurous drinkers. It requires a few additional steps than the previous recipes. However, it provides a unique drink that most people have never tried before.
You'll need barbeque sauce (you read that right!), hot water, bourbon whiskey, honey whiskey liqueur, orange juice, and beer. You'll be creating barbeque water out of the sauce and hot water by mixing them.
Add all ingredients together (except beer) into a shaker and shake well. Add in beer last and shake again. You're ready to have your first barbeque-flavored cocktail.
What goes better with barbeque than Randall Lineback Beef Sausages? The beef combined with the beer and whiskey creates the ultimate triple threat. You'll love this combo!